Delivering You Relief from Dry Eyes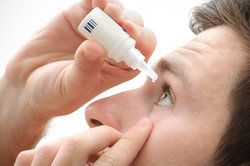 Dry eye is a corneal condition that can cause a great amount of irritation and discomfort for patients. The ophthalmology team at Broberg Eye Care has the diagnostic technology and eye care expertise to identify the causes of your dry eye and provide treatment for your symptoms. There are several possible causes for this condition, which is why it is so critical that you receive treatment from trained doctors who can provide a full range of treatments, from eye drops to prescription medication. To learn more about treating your dry eyes, contact the Austin office of Broberg Eye Care today.
What Causes Dry Eyes?
Dry eyes affect patients when tears are inadequate either in quantity or quality. Tears that are inadequate in quality are lacking the proper amount of mucus, water, or oil. These three components work together to hydrate the eye and keep it functioning properly. An inadequate amount of any of these three elements can cause tears to spread unevenly across the eye or evaporate too quickly. When your dry eyes are caused by an inadequate amount of tears, your eye will similarly fail to be hydrated evenly and consistently.
The causes of dry eyes include:
Age
Medical conditions
Certain medications
Environmental pollutants
Hormonal changes, such as those caused during pregnancy
One cause of dry eyes, Sjögren's Syndrome, is caused by degeneration of the lachrymal glands, which are important to tear production. At Broberg Eye Care, we are happy to offer the Sjö™, a laboratory test that can determine whether you are suffering from Sjögren's Syndrome. Additional equipment in our office and a simple discussion about your symptoms are also important for the diagnosis of your dry eye.
Treatment Options
Once our team has determined the cause of your dry eyes, we can provide an appropriate treatment. Dry eye care ranges from simple over-the-counter eye drops to a minor surgery which can permanently close the duct that drains tears from the eye.
Prescription medications can solve many cases of dry eyes. These include eye inserts which dissolve in your eye and provide lubrication, prescription eyedrops, and antibiotics. Other treatments for dry eyes include clearing blocked oil glands in the eyes, using specialized contact lenses, and more. You may also want to use at-home treatments, such as washing your eyes carefully with a warm washcloth, and using mild soap to clean them.
If your dry eyes are a result of medication you are currently taking, you may want to speak with your primary care doctor to explore other prescription options, if possible. If you suffer from a disorder like Sjögren's Syndrome, we may also recommend you see a specialist to assess your unique condition and evaluate your overall health.
The Benefits of Dry Eye Treatment
After dry eye treatment, your eyes will no longer be red, itchy, swollen, and in pain. The vast majority of dry eye treatments are fast-acting and non-invasive. By diagnosing and treating dry eyes early on, you can eliminate the chances that you will scratch your cornea or otherwise damage your eye.
Contact Us
Contact Broberg Eye Care today to schedule your personalized eye exam and find relief from dry eyes.